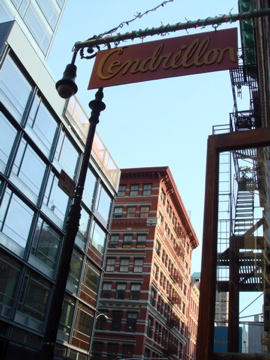 As Cendrillon stands on Mercer Street.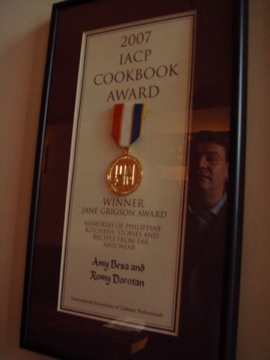 A plaque of one of Romy Dorotan and Amy Besa's awards as they hang in the front entrance of their Mercer Street restaurant. This one is for their recently published cookbook, "Memories of Philippine Kitchens." Jun07
Zagat – Cendrillon, one of our favorite eateries on Mercer Street has the ambience of an old townhouse-turned-restaurant, complete with the ubiquitous narrow entrance with a signature deep yet airy back room. We've become quite the regulars, and wonder if they still think we are there to "rate" the food. Hmmm?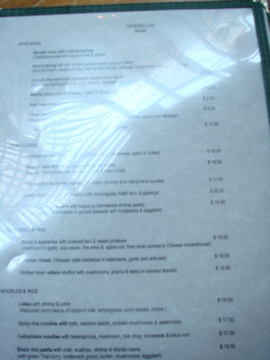 Their dinner menu as of Jul07.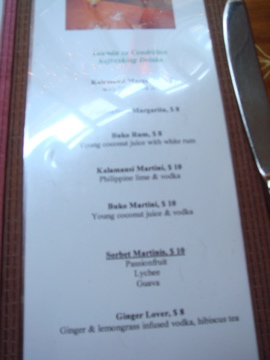 Cocktails/Drinks menu. Must try their smooth CocoLoco full of thick coconut leche and ice. Yummy!
Here's an old review. Must get another [updated] soon.
Reviewed by MaggieWieting on 05/09/2007.
Member since July 1999, Total Reviews: 31 (Bedford, NY)
Better than traditional Filipino fare, their offerings aren't teeming with high caloric, cholesterol-clogging oils and fats. Have the chicken bbq or seafood paella – portion sizes are enough to sate your appetite not the can't-eat- another-bite indulgence. Traditional halo, halo and ube/ blueberry tarts coupled with their exotic pot tea menus make it worth stopping by for a bite any time.