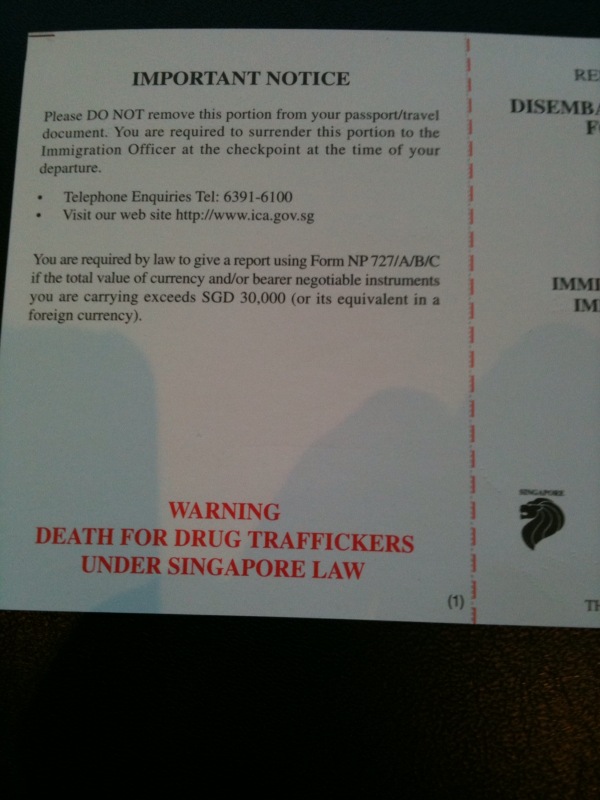 This is the landing card for Singapore Customs & Immigration given by flight attendants on a recent Singapore Airlines flight prior to arrival. It's an understatement in this case where language or any misinterpretation of the law has no grey or middle area. That is to say DEATH as a deterrent for crime might actually work but it's so final.
So much for the petty crimes of chewing gum or spitting in public [not that I'd actually participate or play privy to such an outrageous activity here]. Caning anyone, anyone? Welcome expatriates!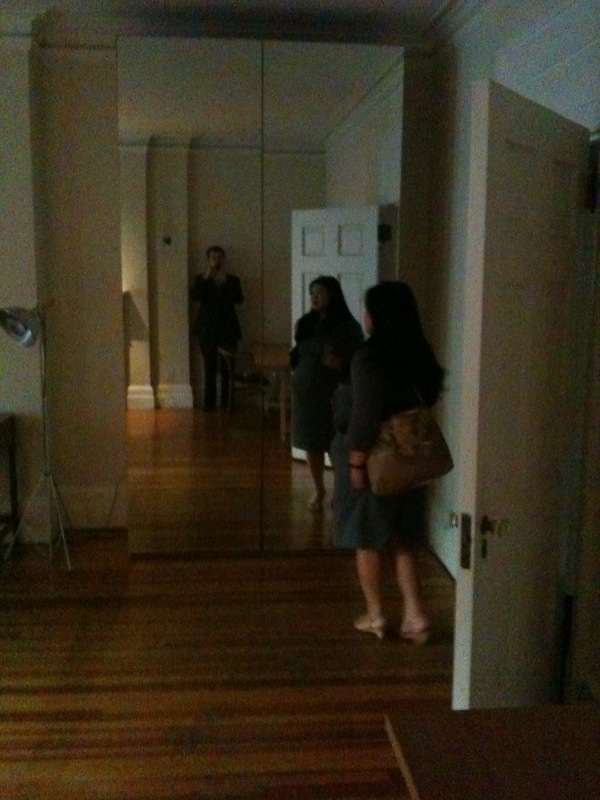 Learning to let go and saying goodbye to some old ghosts…spooky, huh?
I think I'm just a tad little too loyal – or attached – to everything (and everyone) from my past. We all need some nostalgia to relive some memories now and then, and require lessons from the past to get through life now. At least at my age this sentiment rings true.
The holidays have this hold on me and sort of make me hunger for things that once were, including people and places where I've been. I feed on this especially around this time – as we transition into another new year – and yearn for all things novel, nostalgia-revisited, and just enjoy reminiscing with dear old friends and family, even if that means opening up old wounds.
Oh, blame the sad, sappy, sentimentalist in me. I'm a hopeless romantic always seeing things in an idyllic way: people, places, things, memories…until someone wakes me and…oh….then I realize how fatally unrealistic I am, my true downfall.
On the brighter side, all things considered, I still believe that in order to look forward, you somehow have to take a peek at what happened to bring you back heretofore. Ah! Tears and joy. Isn't life grand? Toast and cheers everyone! Happy, Happy, Merry, Merry!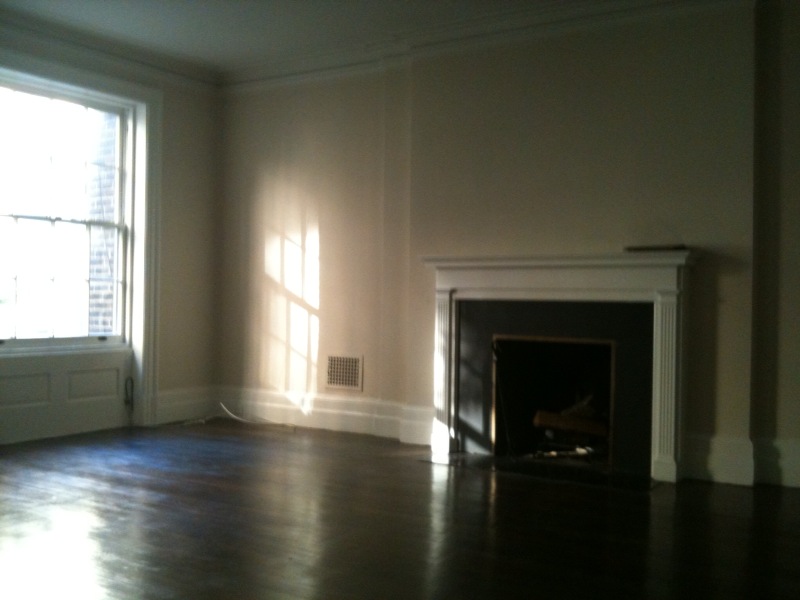 More interior design space for my ever-changing palette. Hmmm? Here's to another "new beginning." A clean slate. A chance to start anew…once again.
Dusk…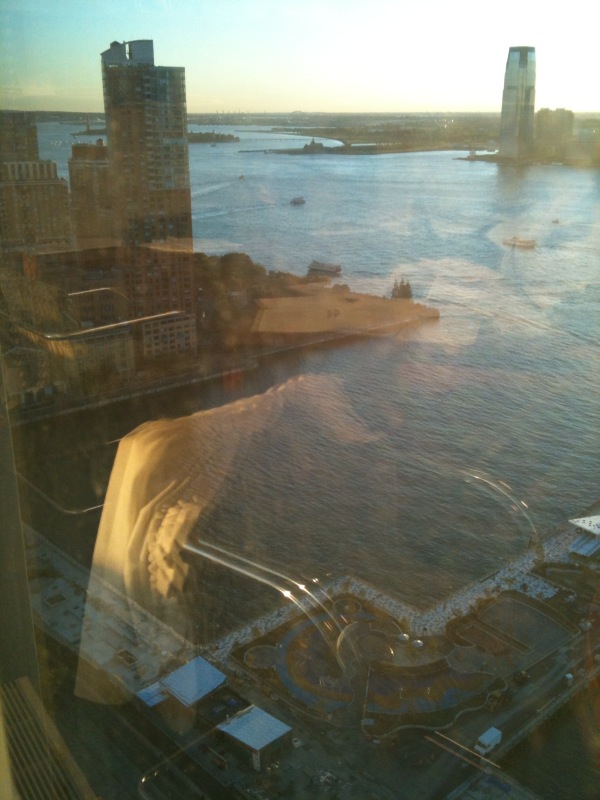 Overlooking the Hudson on a bitter cold afternoon with the Goldman Sachs tower across the river in Jersey City to the upper Battery Park City high rises on the western side of World Financial Center. Ah! Look below. The recreational center is almost complete.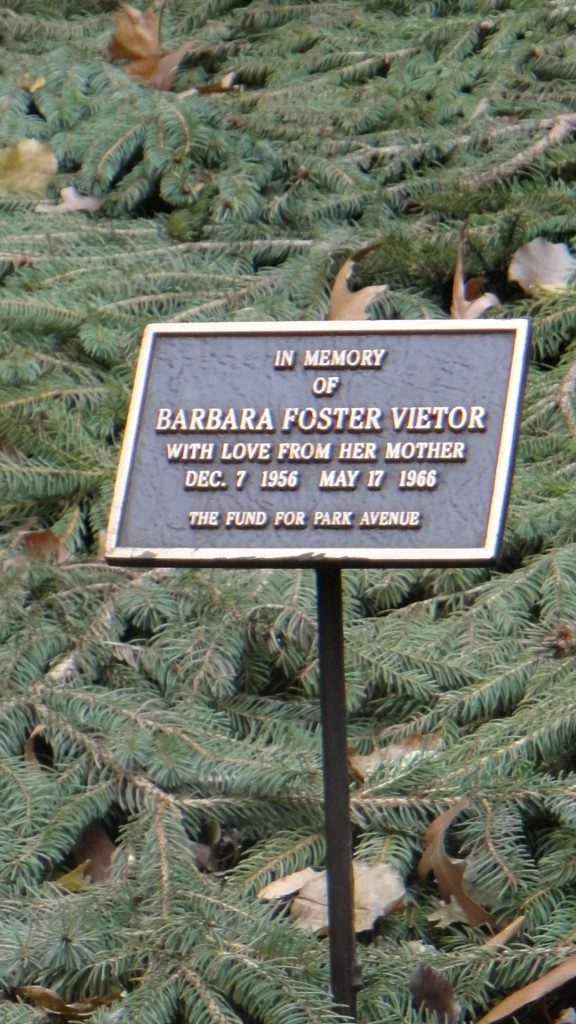 With all the lighted frasier firs dotted along Park Avenue I might not have ever noticed this dedication plaque had my scarf not been blown off-kelter in the wind. Apparently, this young girl never made it to her 10th birthday and for some reason I noticed it on the very same day as her birthday…7th Dec 2010. Stranger things have happened. Bless the angelic soul.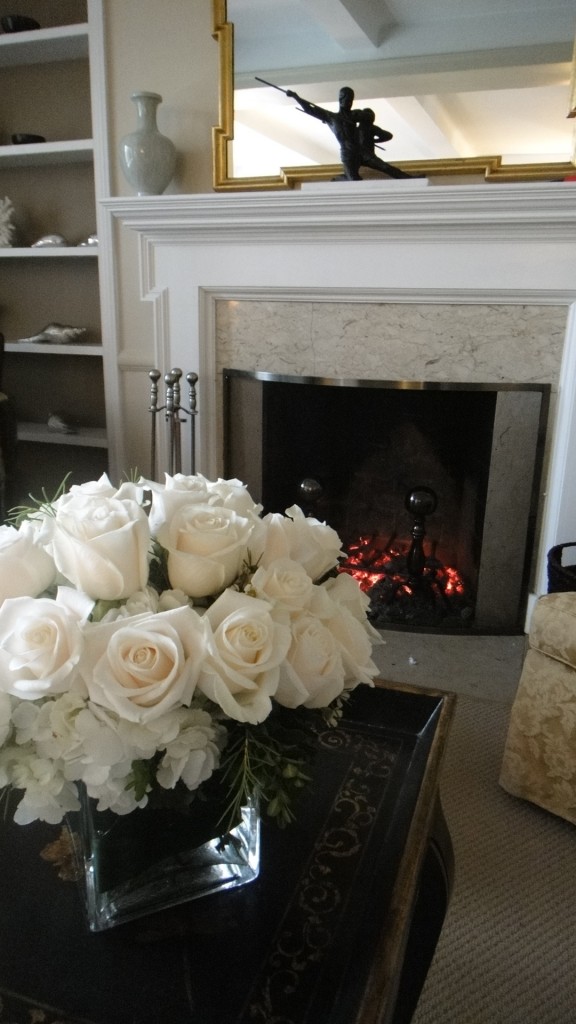 Among all the birthday arrangements I received this year, though I thank everyone for their kind thoughts and gestures, as you know, despite the morbidity of all white flowers, I just adore white hydrangeas, roses and everything flora-white this season. It's so pretty! Somehow the idea that growth is halted – or dormant – during these snowy, bitter dry, long cold days make floral arrangements like these, just pop out! Yeah…yeah…birthday, schmirthday! Ahahah! I LOVE IT!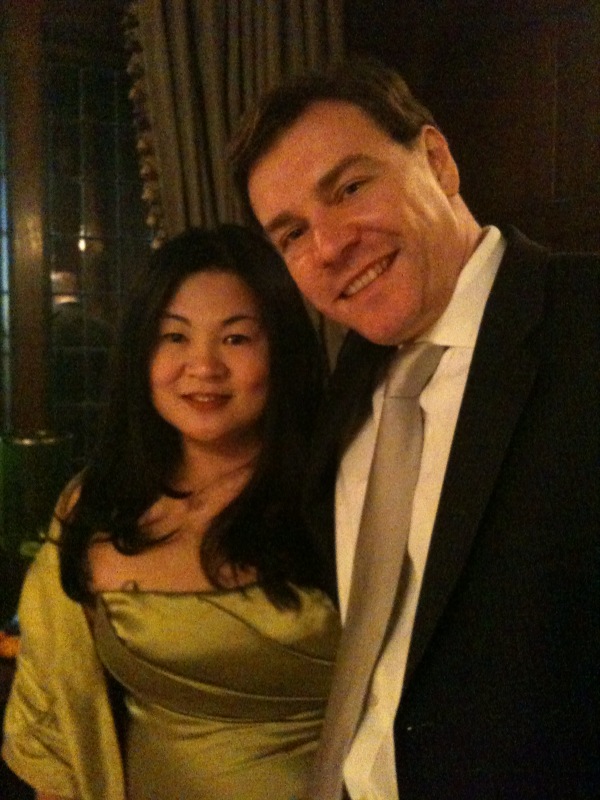 I can't count how many functions we attended this year, but it's all a blur now. Still can't believe Christmas is next week and the new year's next. Where am I?